https://janiceleahy.wixsite.com/mysite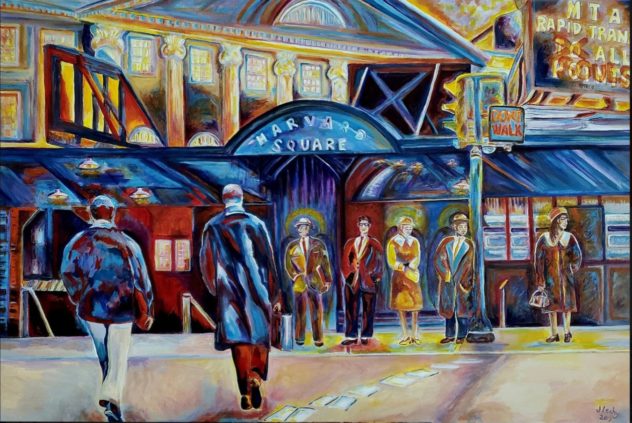 in somnis veritas
I wanted to be different. I am drawn to edgy, yet meaningful art. I am attracted to bold colors, working with profiles or abandoned structures; interior and exterior. There is something that makes one look deeper at those images. A darker contemporary style is a constant there in my works.
I've been drawing and painting for decades. I was accepted at two art colleges, though I never attended for fear of being a starving artist. So I went to college in financial studies. I did attend evening classes at the DeCordova Museum School.
I switched mediums mainly to Acrylic though I do use Oils occasionally. Grief took over when I lost my spouse in 2019 and son in 2020. Both loses have been difficult, but also inspirational through my faith. I am thankful for every day I breathe. I believe my works reflect that.